How We Got Started..

.
We have been building decks, porches, pergolas, patios, and outdoor living areas all over Lexington, Kentucky, as well as all of central Kentucky for over 20 years.  We realized that as the industry changed and the variety of decking, rails, and accessories expanded our customers needed someone to help keep them informed of all of the variety of choices and all the advantages, and disadvantages that go along with them.  We also struggled to find suppliers that were knowledgeable about the products, and were able to keep pace with the demands of contractor's schedules.  So early in 2015 we opened a retail store and warehouse at 207 Industry Parkway in Nicholasville, Ky. 40356. 
This allowed us to sell Trex, Timbertech, Azek, Deckorators, Palldeck, Tamko, , Evergrain, Fiberon, and Wood decking products at unbeatable prices with an unparalleled service  on individual consumers, contractors and builders alike.  We also have one of the largest selection of railing products in Kentucky or anywhere else we have found for that matter.
  
We have Keylink; Arabian, American, and Keystone rails, as well as the new cable rails.  We have Westbury rails along with the new Verti-cable rails.  We have Deckorators aluminum rails, and Afco Railings.  We also sell all the specialty deck fasteners that save huge time and money when building decks from Fastenmaster.  Tiger Claw, Ledger Lock, Head Lock, Throughlock just to name a few.   We have all the latest colors of Trapease screws  to match any color of decking.  We have a wide variety of vinyl rails in a great selection of colors.  We sell vinyl pergola kits as well as all the individual components that let you create your own unique designs.  Trex Rain escapes, dryspace,  and snaplock under deck weatherproofing.  




So how do we keep our price lower than anyone else?
Simple, Our overhead is lower.  Deck and Railing package are often thousands of dollars, if not tens of thousands. So, savings can be measured in hundreds or even thousands of dollars. We offer a low price guarantee, we will beat any price from another retailer on the same materials that we carry.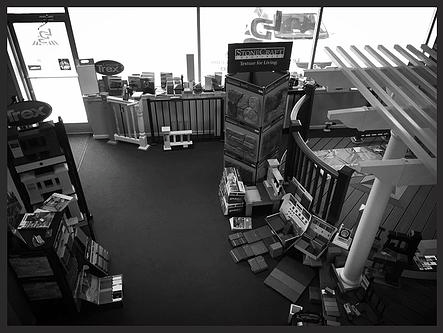 Free Delivery?
Yes, we deliver deck packages for free in Lexington, and Fayette County, and Nicholasville.  We charge a small fee in other places which we can usually wave on sizable deck packages.  We also offer an on time Delivery Guarantee!  If we don't deliver your materials within an hour of our scheduled appointment then we will give you a $100 credit toward your next order.  We know your time is valuable, and how frustrating it is to have a crew waiting for materials, so we promise to respect that.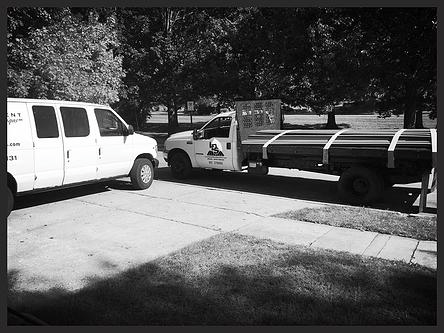 Special Orders?
There is a huge amount of color choices in decking and railing and though we try and keep some of the most common things in stock it is difficult to have everything everyone needs.   We work closely with our distributors to expedite special orders so that most time they arrive the same week the order is placed.
We are a small family run business, based here in Kentucky.  Don't be surprised if you call or stop in and are talking to the owner.



Thanks for the opportunity to serve you!